I will do website, article, and urls indexing in google within 24 hours
0.0/5 (0 Feedback)

0 in Queue
Description
About This Gig The best Google indexing service with a guarantee that has been tried and tested by many people.
If your website is brand new or you've been working on it for a while, I'll index all links in Google within 24 hours.
The main issue these days is indexing. Google's search engine is not crawling or indexing new websites. This gig will take care of your problem.
You will receive:
Google Search Engine indexes 100% of your links.
After completing the order, complete the report.
Method that is completely risk-free
After 24 hours, index 90% of your links.
As soon as possible, update your posts or pages.
If your website is not ranking well on Google, address website-related issues.
I can also assist you in indexing your affiliate sale page.
The proof image of your website, blog, or other links you want to index appears.
YouTube, as well as any other link
Why Me:
Work of High Quality
Complete satisfaction
24 Hour Customer Service
Rapid Reaction
If the job is not completed within 48 hours, you will receive a full refund.
The service is only available to serious WordPress buyers who understand the value of Indexing
If you have any questions, please discuss your case in detail.
Please keep in mind that this service is not for BACKLINK INDEXING. Regarding Backlinks Discuss your situation in depth.
Please contact me right away!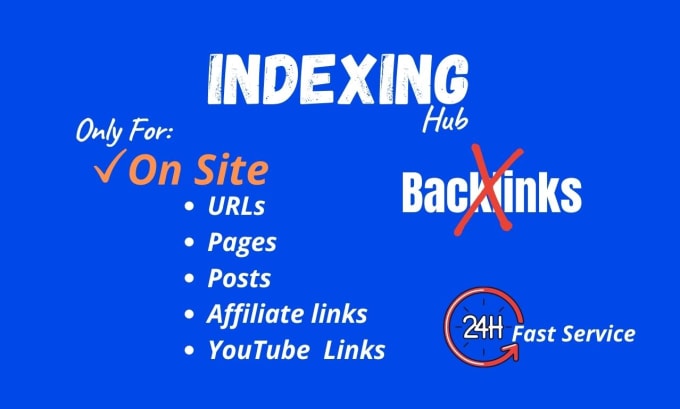 Languages freelancer can speak