I will fully speed optimize wordpress website and improve load time
0.0/5 (0 Feedback)

0 in Queue
Description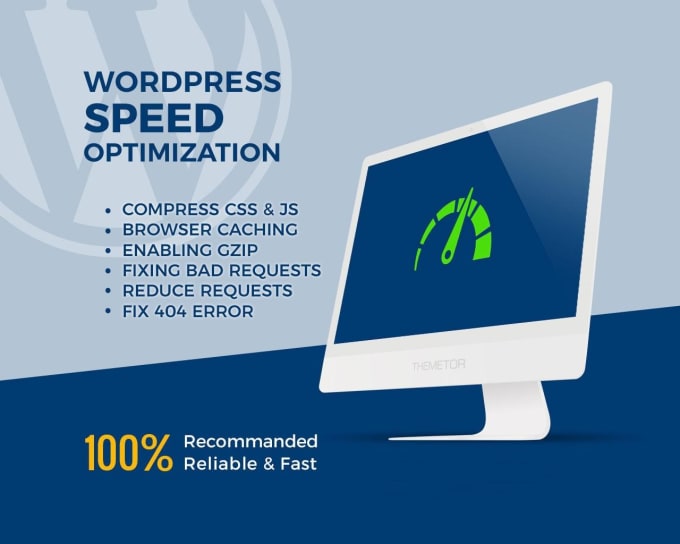 Hello and welcome to this gig!
If your website's performance and loading speed are slow, you must speed up and optimise your site. You will lose customers/visitors simply because of slow loading. According to Google, website speed is also important for ranking. The faster site will simply rank higher than the slower site.
I will complete the following tasks to improve the website's speed:
Total Site Cache Configuration
CSS, JavaScript, and HTML should all be minified.
Inline and combined JS/CSS
Reduce the total page size
Optimize images without sacrificing image quality
Query Strings are being removed.
Caching of Databases and Objects
Reduce the time it takes for the server to respond.
Scaled Images for Serving
Woo Commerce Enhancement
Optimization of Server CPU
File Compression with G zip
Load time is less than 3 seconds.
Why should you choose me?
Efficient speed focused on real-world performance rather than grades
Permanent enhancement
quickest load time
3 months of support following order completion
If you don't like my work, you can get your money back
Please keep in mind that I will provide you with before and after Google Page Speed, GTMetrix, and Pingdom reports.
So, what are you holding out for?
Order now and get your WordPress website up and running quickly!!
Languages freelancer can speak