I will get your rejected snapchat ads approved and delivering
0.0/5 (0 Feedback)

0 in Queue
Description
About This Job
Please contact me prior to placing your order.
Snapchat has very strict rules regarding advertising and business promotion on its platform.
In many cases, your Snapchat Ads are rejected for no apparent reason, or they provide you with a reason and you are still rejected despite your efforts to resolve the issue.
I have three years of experience advertising on Snapchat ads. I have already assisted many businesses in advertising on Snapchat and getting their Snapchat ads approved and successfully delivering, such as
•Services
•Ecommerce.
•Education.
•The real estate market.
And you will only be charged if I solve your problem.
The Standard Package: You will have complete access to the account, which will be created specifically for you and will contain approved advertisements.
PLEASE NOTE: This is a new account. My previous account was changed, and you can see my customers' reviews on the cover page.
I'm delighted to assist you. Simply contact me before placing your order to launch your business and get your Snapchat ads approved.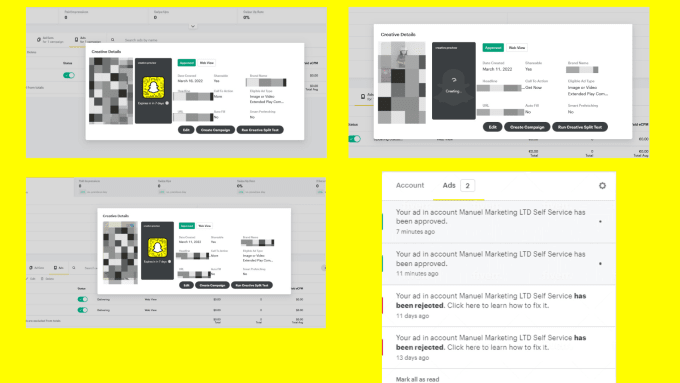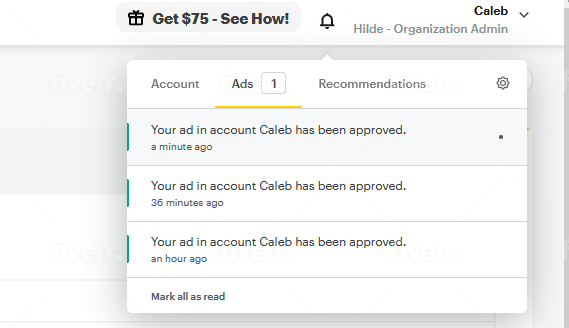 Languages freelancer can speak