I will optimize page speed score for word press and elementor
0.0/5 (0 Feedback)

0 in Queue
Description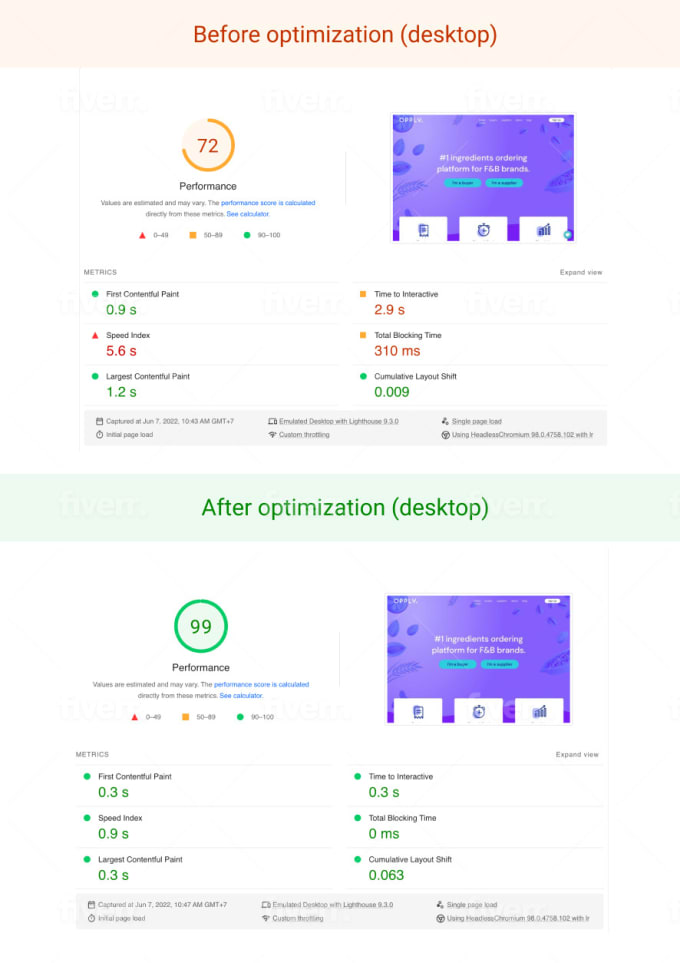 About This Gig When it comes to ranking your website higher in Google's search results, page speed is an important factor to consider.
If your website isn't up to list of top ten organic pages, you won't rank on the first page.
As a result, focusing on page speed is essential for running a profitable business and having a website that converts.
However, increasing the speed of your website is a difficult task. That is why I am here to assist you. With my 8 years of WordPress experience, I will assist you in speeding up your site by:
Install and configure our customised WordPress caching plugin.
Make use of browser caching.
JS, CSS, and HTML minification
Images, videos, Iframes, and fonts are loaded slowly.
Optimization of script load
Benchmarking tools we use: Page Speed Insights
Please contact us before placing an order so that we can evaluate your website and requirements.
Languages freelancer can speak