I will recover hacked wordpress website, remove malware, security
0.0/5 (0 Feedback)

0 in Queue
Description
Has This Gig Been Hacked? I will recover a hacked WordPress website, remove malware, and secure it from future attacks. It could be as follows:
✔️Infected with Malware
✔️Facebook Ads have been reported to be malware-infected;
✔️Google has blacklisted you;
✔️Disabled by the host;
✔️re-directing;
✔️Spam in Search Engine Results;
✔️Any other concerns?
✔️Malware GOOGLE ADS (Before placing such an order, please CONTACT ME)
I specialised in hacked WordPress websites, malware removal (removal of viruses and other malicious code), web security, and bug fixes.
You can get the following benefits from this gig:
✔️a Full Professional Site Cleanup (remove malware); ✔️Word press Security Patch Strong Setup that will ensure it never happens again; Vulnerability Testing; Software Upgrade; Additional professional security work/tricks
✔️Removal from the blacklist;
✔️Website Acceleration
✔️Any problem or bug has been resolved.
Complete satisfaction is guaranteed. See my reviews to get a sense of my work ethic.
ORDER ONLY THE PACKAGE YOU REQUIRE
Please keep in mind that 1 gig equals 1 domain/website. Order more gigs for more domains, or contact me for a custom offer.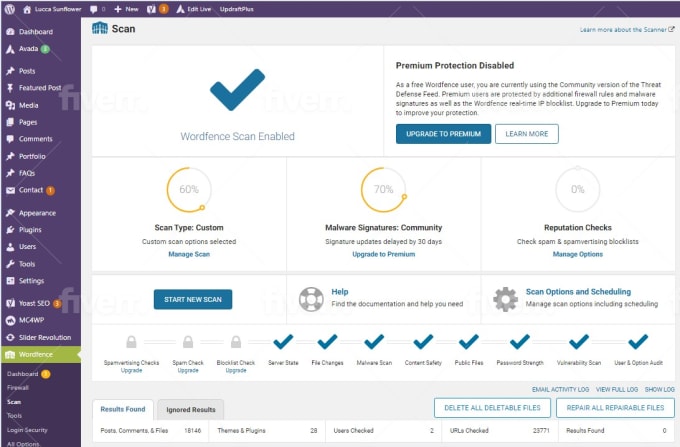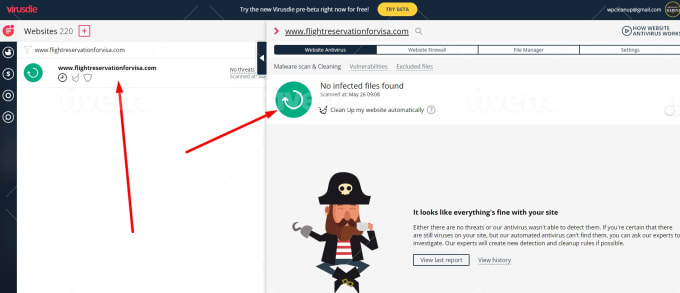 Languages freelancer can speak