I will speed up wordpress website for google pagespeed insights
0.0/5 (0 Feedback)

0 in Queue
Description
About This Job
You have a slow Word press website and want to speed it up, correct?
Then let's turbocharge your Word press website and make it lightning fast! I guarantee your complete satisfaction and a full refund:)
Slow websites will, in the end, have a low conversion rate, a high bounce rate, and a low number of pages per visit. People will abandon a slow website because no one has the patience to wait for it to load.
Speed is a lethal weapon! Over the last four years on Fiverr, I've created 1000+ websites that are SUPER EXCELLENT and I'm excited to take all of my clients' online businesses to the next level with more revenue and happy customers.
Why is Site Speed Important?
Google ranking is high.
High revenue and satisfied customers
Improved visitor experience and satisfied customers
Users are dissatisfied with slow websites. A negative user experience is bad for business.
Why should you choose me?
Price is Reasonable
At least a tenfold increase in overall site performance
Guaranteed 100% Customer Satisfaction
Practically the quickest load time
Support after the order has been completed
Revisions are unlimited.
Please do not hesitate to contact me at any time! I will respond in 30 SECONDS! Try now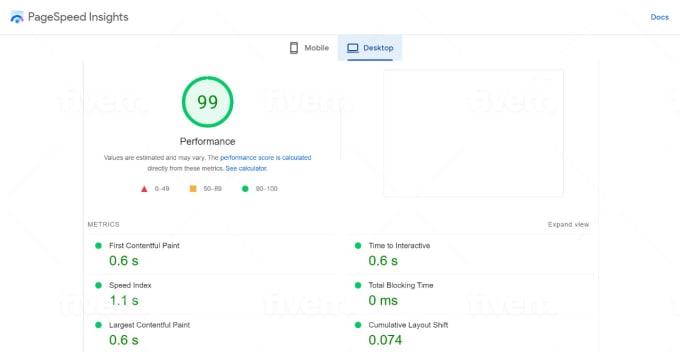 Languages freelancer can speak