I will speed up your wordpress and improve your SEO
0.0/5 (0 Feedback)

0 in Queue
Description
About This Job
3…2…1…gone! If your WordPress website takes more than 3 seconds to load, you are losing customers as you read this. Why? Because page speed is important. 40% of all visitors will abandon your website after 3 seconds and will most likely never return! And so do 60% of all mobile users.
Our WordPress Page Speed Service can assist you in avoiding this. We use GTMETRIX and PageSpeed Insights to assess the current state of your page speed and then improve it until it is lightning fast!
Improve the User Experience. Websites that load quickly make visitors happy and provide a better user experience.
Improve your SEO rankings. Page speed is an important SEO factor. The faster your website loads, the higher you rank on Google and other search engines!
Conversions should be increased. While slow websites kill conversions, fast loading times increase conversions and sales.
Are you ready to take off? Order today to speed up your WordPress page and beat the competition!
Guaranteed Maximum Page Speed
We will either reduce the loading time of your page to under 3 seconds or refund your money. You can try our service right now without risk.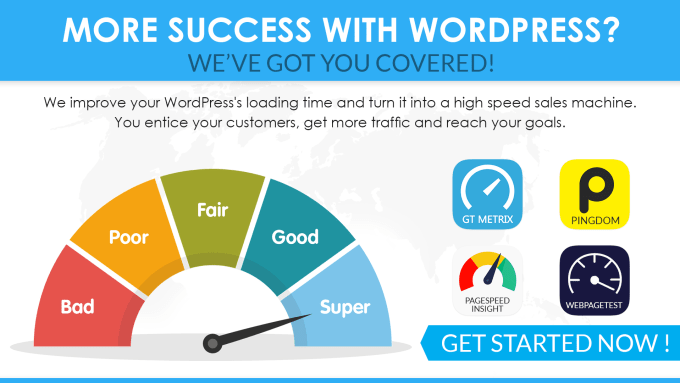 Languages freelancer can speak