I will speed up your wordpress website in 24 hours
0.0/5 (0 Feedback)

0 in Queue
Description
About This Job
A fast-loading website is critical for both providing a good user experience and for SEO, as it is one of the factors Google considers when ranking your website against competitors.
In this gig, I will speed up your WordPress website, resulting in a faster loading and higher ranking website that will help you succeed in business.
This will be accomplished by:
Setting up browser caching
CSS, JavaScript, and HTML file compression
Image optimization through compression and resizing
lowering the number of requests to your hosting/server
Images that load slowly
Activating plugin
Setting up a content delivery network (CDN) to ensure that your website loads quickly for visitors from all over the world
Much, much more
Why is Site Speed Important?
Google has officially confirmed that high-speed websites will be ranked higher.
Most visitors will leave if the page does not load within 5 seconds.
A bad user experience leads to a bad business.
Less visitors equals less money.
If you have any questions, please contact me before placing your order.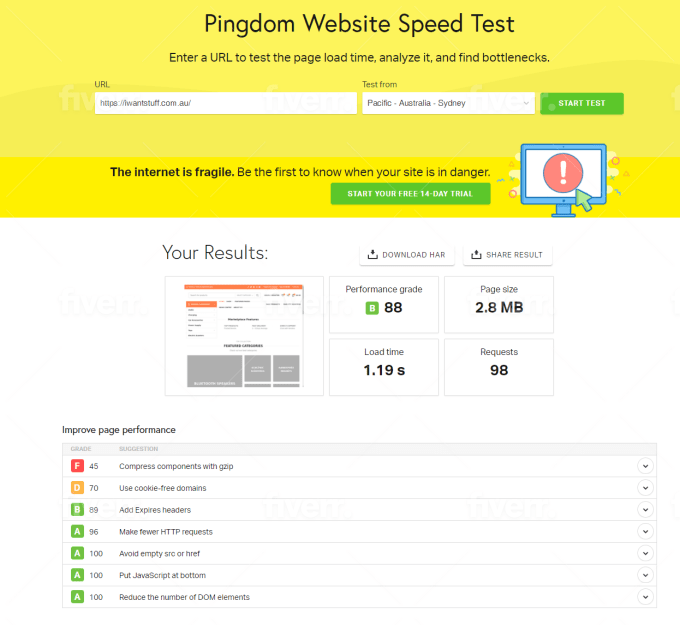 Languages freelancer can speak