I will supercharge your website performance
0.0/5 (0 Feedback)

0 in Queue
Description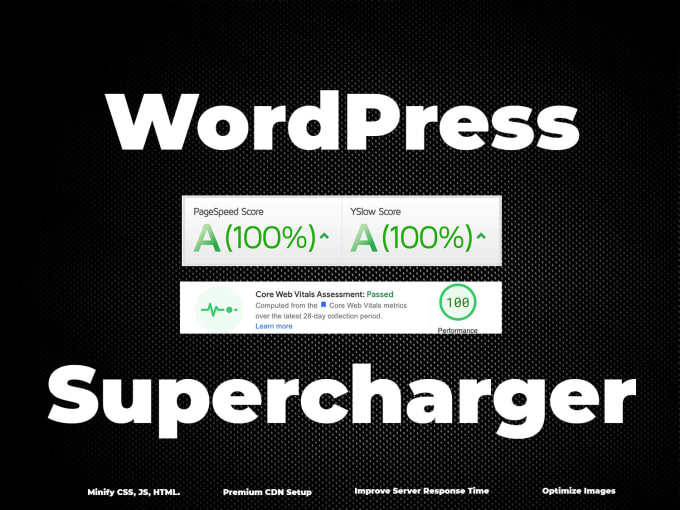 About This Job
One of the main reasons visitors leave and do not return is a poorly performing website! Some people interpret this as a sign of a careless owner or a business that may not even be genuine.
Google ranks pages and their visibility based on the performance of the website and the quality of the content. Google will reduce your visibility further down the list if your page takes too long to load or is buggy
Are you losing valuable traffic as a result of slow speeds?
What to anticipate:
Manual work tailored to your specifications to ensure the best possible outcome
The performance of a GRADE code.
Increased traffic from Google and other search engines.
Complete reports are provided (incl. GTMetrix, Google Page Speed, Pingdom)
The pass failed. Google Core Web Essentials
Services provided:
Cache Enable and Configuration
CSS Minification & Combination
CSS delivery should be improved.
JavaScript files should be minified and combined.
Deferred JavaScript loading
Delay the execution of JavaScript
Optimization of Images, Files, and Videos
Cache Preload, Links, and Fonts
DNS Prefetch Requests
Customized Advanced Rules
Optimize Your Database and Reduce Bloat
CDN Configuration
Heartbeat Control
Lazy Loading Advancement
Please do not hesitate to contact me for a complimentary analysis!
Languages freelancer can speak